•
Posted May 22, 2019
Shipmate spotlight: Nour Latreche.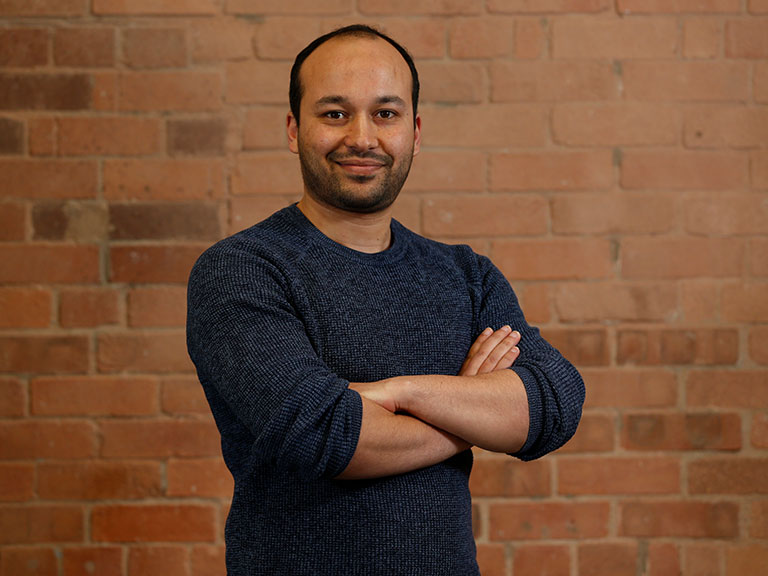 Web developer Noureddine Latreche joined The Bigger Boat ranks back in 2017, after studying law at university. He discusses his time with us and fills us in on what he gets up to when he's not building websites or bossing the office darts friendlies.
What quote do you live your life by?
The example of this world and myself is that of a rider who seeks shade under a tree, then he moves on and leaves it behind.
10 years ago, what did you think you'd be doing now?
10 years ago, I finished university. I thought I would do the sensible thing after that and pursue a career in law but look at me now – different country and different career.
What's the one thing you couldn't live without?
Make it two things. My small family (although it's getting bigger now) and my laptop.
What are you listening to/reading/watching at the moment?
I watch tech and digital content on YouTube. I also watch sitcoms or stand-ups to cheer me up whenever I have a coding bug I can't fix.
What do you like to do in your spare time?
Actually, I like to code in my spare time or learn a new language or framework. I am also into calisthenics now so I always try to find time to do some exercise and keep moving.
What's your favourite thing about agency life?
Different projects and different things to build every time. Working on both the front-end and back-end of a website, I like to zone out in my little world trying to solve a problem or think of a better way to improve functionality.
What's the coolest digital marketing trend you've seen lately?
In web development, there is something new every day. Lately, vue.js and react.js seem like the new trend in front-end development.
What's your previous working experience?
I had few jobs before but most recently, I was a store manager at Subway.
What are you working on at the minute that we should know about?
I'm currently involved in many projects. The most interesting includes a cool project for Location Collective. I am integrating their internal system using an API and react.js to allow their users to search for locations. Also, I am building a new Magento 2 website for Burhouse.
In my spare time and as a personal project, I am building an HR app/system to simplify and automate people management for companies.
What are you excited about during the next year at TBB?
New projects coming along – and new challenges. We will be soon be launching some new websites we've been building.