Boat culture
Welcome aboard Grace Lenihan.
---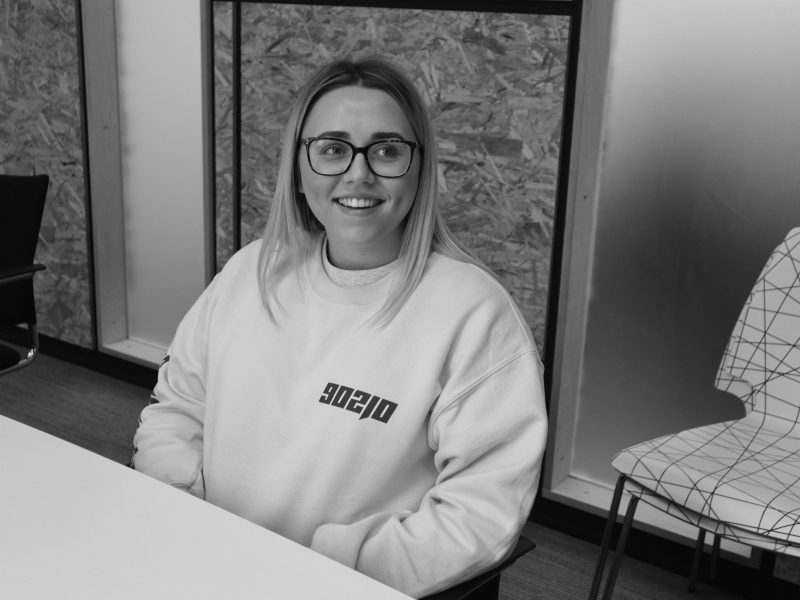 Account manager Grace Lenihan joined the crew earlier this year to help lead some of our biggest accounts. She tells all about the career decisions that have brought her here and explains why her sporty background is so important to her.
Having been sport-obsessed since primary school, I almost felt like it was natural for my career to progress this way. I knew that if I wasn't playing sport, I wanted to be involved in it and after finishing college, I went on to study Sports Promotion and Marketing at the University of Huddersfield where I gained a first-class BA Hons degree.
With a burning desire to work directly in sports marketing, I wanted to experience working for a bigger brand and secured a 12-month role with Adidas as a brand activation graduate intern. While there, I worked with retail giants Sports Direct and Pro:Direct Sport, working across categories, and got the chance to meet a number of high-profile sporting stars (including Frank Lampard)! I travelled up and down the country on a regular basis meeting clients, running events, working alongside agencies and supporting the brand. I supported my team in the development, coordination and execution of brand activations for key campaigns such as UltraBOOST X All Terrain and the brand's first City Runs, Shoreditch 10K and Fulham 10K. I was also lucky enough to travel to Herzogenaurach to visit the Adidas HQ, which really was eye-opening. The demands of the role really helped me develop both in work and on a personal level.
After an exciting 12 months (and collecting an unhealthy amount of trainers and gym gear), I decided that my real enjoyment was in working with smaller, local businesses and I missed the little wins when working with SMEs. This led me to a marketing and communications manager role at Huddersfield Giants Community Trust (a company I'd worked with in my placement year). It's a local charity delivering sports and educational activities on behalf of Huddersfield Giants. In 12 months, I independently project managed two rebrands, two website projects, an internal refurb and streamlined all communications. With planning being such a pinnacle part of all my roles, I wanted to delve deeper into working with a variety of different businesses, develop my digital skills and really 'make things happen', which is why I came to The Bigger Boat as an account manager.
Since joining the team, I've spent my time getting to grips with managing a global healthcare brand and working with The Enterprise Team at the University of Huddersfield to get a design project off the ground. I've also been busy developing our social media offering and supporting other account managers on their clients' requirements. And… Lunchtime Frisbee has also been a highlight of my first few months with the crew! We are so lucky that our office has amazing surroundings, and the guys really like to make the most of it taking lunchtime walks and generally just taking a break from our screens.
If I'm not planning something in work for a client, I'll most likely be organising my own getaway (which will no doubt involve a gin or two). And if I'm not away on holiday or dangerously engrossed in a Netflix series (or Love Island), I really love staying active, whether that's in the gym, swimming or out running where I'll be out at stupid o'clock in the morning!
I'm really keen to continue my personal development and I couldn't think of a better way to do it than putting myself right in the middle of a bunch of incredibly talented people. The team's enthusiasm is infectious and I'm really enjoying working with them.